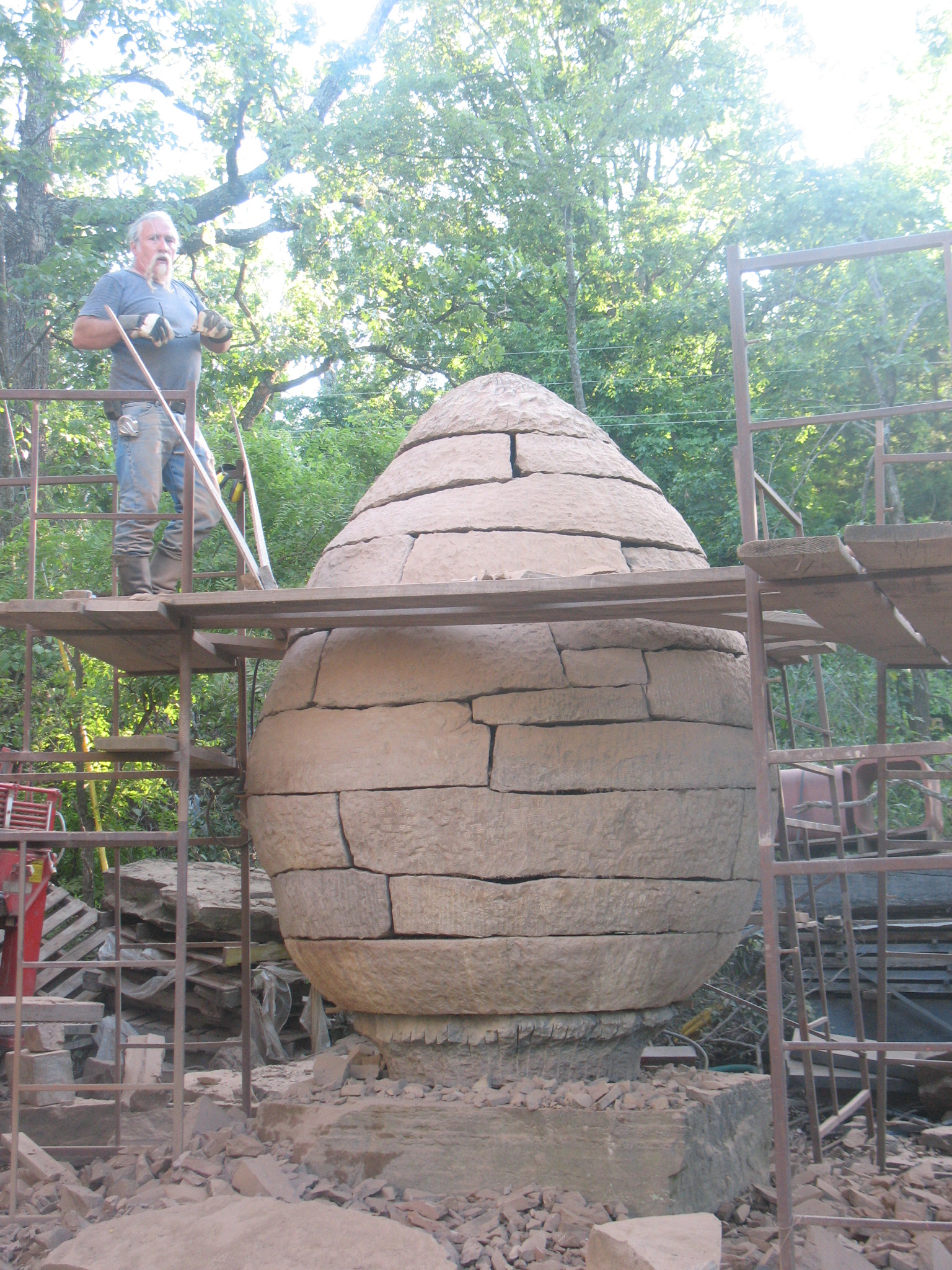 Look over our gallery of stone selection, including deep woods moss rock and lichen covered landscape stone, ledge rock, and large boulders. We also have smaller stones for special applications, such as bonsai trays, water bowls for butterfly gardens, miniature landscape shapes, and desktop water features. Due to the popularity of waterfalls for gardens and swimming pools, we have been setting aside an assortment of fountainhead pieces and water course stones.
We have construction and consulting services on request. A gallery of some completed projects is located on the Construction Services page. Ask us about efficient fireplace designs, large stone retaining walls, water features and yard or garden elements such as sundials, stone walks, patios, and bridges.
We will soon add to our gallery of "kits" of stone items which are prepared here, then transported to your site. This will include standing stones and lintels, waterfalls, and Rumford fireplaces as found on log cabins. Some original fireplaces have become available for disassembly and transport to your site. These were originally constructed just after the Civil War, and were quarry kits. They were cut so well that they are still found standing alone, without mortar and frequently long after the original hewn log structure sank to the ground.
Email inquiries will be responded to on a daily basis.